Scandinavian Airlines (SAS) was hit with a US$3 million ransom demand following a lengthy distributed denial of service (DDoS) attack against its online services.
as cyber news reportan anonymous Sudanese hacktivist group published financial demands on its Telegram channel after sabotaging the airline's website and smartphone app.
In a post on the encrypted channel, Anonymous Sudan has increased the ransom demand to US$3 million and said the airline "should expect this amount to continue to increase."
That's certainly a lot more than the hacktivists were originally asking for. When they first launched their DDoS campaign, they demanded a measly US$3,500 ransom.
Curiously, Anonymous Sudan did not give any political reason for the recent attack on the airline, instead suggesting it was a response to poor customer service.
"We are here to teach you a lesson in caring for your customers. We just attack and you get hurt."
It is certainly true that SAS travelers experience poor customer service, at least when it comes to accessing the airline's website or using the SAS mobile app.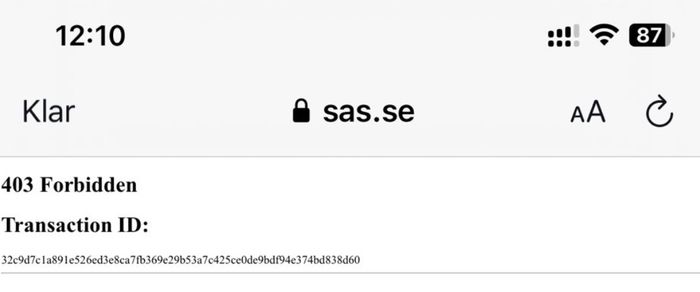 Disgruntled customers take to social media to complain SAS website is offline or the App not working.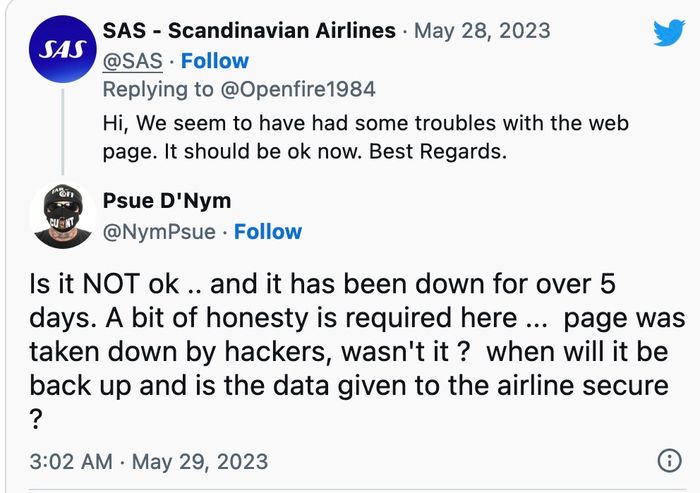 SAS has been under attack from Anonymous Sudan since February, when its website and smartphones were taken offline for the first time, exposing customer data.
It should be noted that although the attackers chose to use the name "Anonymous Sudan", they are very likely not actually from Sudan. Some have speculated that the campaign may be more related to Russia.