Should I buy my pants size? This is if you have a habit of shrinking your pants after washing, if you are between sizes, or if you have one size for your waist and another size for your thigh or leg It's all about fit and what you want to fit when you buy.
What should I do if my waist and thigh sizes don't match when I buy pants?
Many men exercise regularly and have thicker thighs than many jean styles. Perhaps a 32 waist is perfect, but thighs are too tight for comfort. What to do? Should I buy a larger waist just to fit my legs?
There are several important aspects to consider before deciding on the best size for this kind of sizing dilemma. Please consider that waist and hip sizes vary by 1 inch for each size.
Pants knees and thighs vary approximately 0.5 inch depending on size, and front rise of pants varies approximately 1/4 inch depending on size. Leg length measurements are not different for each size.
If you are concerned about the inseam, the measurement value will differ depending on the style of the pants. His more common pants styles, straight and bootcut, vary about half an inch depending on size. Other pant styles typically have only a 1/4 inch difference between sizes.
It's helpful to know the approximate extra legroom when buying a size up, but is half an inch enough for well-developed thighs? Note that you can make it bigger.
This is done by altering more of the large part of the pants and less of the small part of the pants to maintain proportions.
Pants waists change twice as much as knees and thighs. Therefore, the shape of the pants remains more or less original.
If you're in between sizes, should you size up?
If your waist fits perfectly but your thighs are cramped, it's probably best not to size up.
You should look for slightly different pants that fit your body type.
Buying pants that fit only at the waist or only at the thigh can leave you feeling uncomfortable and unsatisfied.
Some people may buy the pants one size up and have them tailored by a tailor, but this is time consuming and expensive. Tailoring can also change the shape and appearance of the pants.
Your goal is to find pants that fit you perfectly.
How should the pants fit?
Luckily, there are many different styles of pants on the market that fit different body types.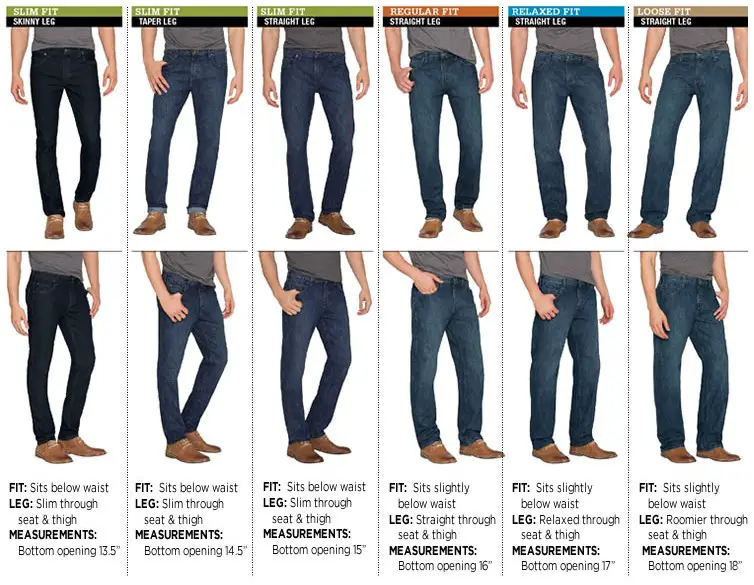 Regardless of your body type, there are a few things to consider when choosing pants that fit your body.
1.) Trousers should not be too narrow or too baggy.
2.) Choose the right inseam length and the right waist size, even if you have big thighs or a muscular build.
3.) Be aware that different fabrics will hang your pants differently. Dressy trousers should boast a clean cut, but should not be as slim as casual trousers or jeans.
4.) Buy pants that fit your body type. Some brands have styles that are specific to athletic figures, while others offer slim cuts and straight legs.
5.) Properly fitting slacks should be comfortable. The waistband should fit comfortably and snugly, but should not be too tight or allow the pants to slip down while worn. A clean cut should be provided for the top of the pants to reach the top of the footwear.
6.) The seat and crotch area of ​​the trousers should not be tight.
7.) Choose the style that best fits the situation.
Why can't I find the right size?
Today there is such a thing as vanity sizing. In many cases, your waist size may be slightly larger than the size indicated on the label. Your inseam size may be relatively accurate, but your waist size may be completely different.
Many brands no longer offer vanity sizing rather than actual sizing. It's best to try them on rather than believe the label. This is especially true when buying bulk clothing online.
Can I wear large size pants?
Yes, this could be the case if you happen to lose weight and haven't finished your diet yet. Is it okay to wear pants that are one size larger? Yes, there are several ways to wear slacks that will give you a bigger but still stylish look.
Your first option is to wear a belt that cinches your waist enough to give your slacks a more tailored look.
You can also consider rolling up the hem slightly. This ensures that the trousers are properly proportioned to your figure and add a little flair to your style.
If the pants are large, hopefully they're made of a thicker fabric that doesn't show any excess clumps of material.
See also Do pants get bigger as you wear them?
how about jeans?
Jeans will stretch the more you wear them, so please choose the perfect size considering how they will age.
If you are concerned about it, please consider a moderate fit that adds a little stretch to the denim blend fabric.
What about belt size?
A common mistake when pairing a belt with slacks, especially if the pants are a little big, is to assume that the belt size is the same as the pants size.
This is generally not true due to some stretch in vanity sizing and fabric blends. A good practice to follow is to add 2 inches to your pant size when purchasing a belt.
You might be tempted to measure your current belt, but belts come in many different types of leather, many of which are made from cheap materials that stretch easily.
Conclusion: Should You Buy Your Pants Size?
Ideally, you should buy pants that are the right size. Before you decide to buy a size up, choose the right pant shape for your body type.